Hatarou Naota
Gender: Male
Age: 14
Allignment: Neutral
Appearance:
like this but instead of all this crazy clothes. He wears a white shirt with the word "Deva" on it with a Red short sleeved formal shirt. He also wears khaki cargo shorts that go to over his knees. Has a pair of sunglasses with blue tint. Wears white sneakers with a streak of black on the sides.
Personality:Hatarou is a cheerful,happy,fun loving kid! he just's act like a kid .He can overconfident sometimes. Even if he almost lose he still stand up no matter what. He genuinely wants to make friends, and be there for people that important to him!
History:: He got a strange message on his phone to go to the subway so he went. his phone turned into a digivice as he boarded one of the trains. and he was transported to the digital world from there, the rest is history
Digimon:
Wanyamon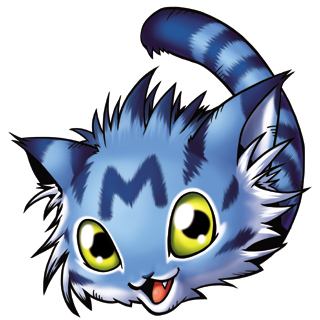 Gender: Male
Level: (Starts at Level 1 No Matter What)
Moves: Smile Fang: A simple bite attack.
Personality: He is playful and similar to his digidestine in every way